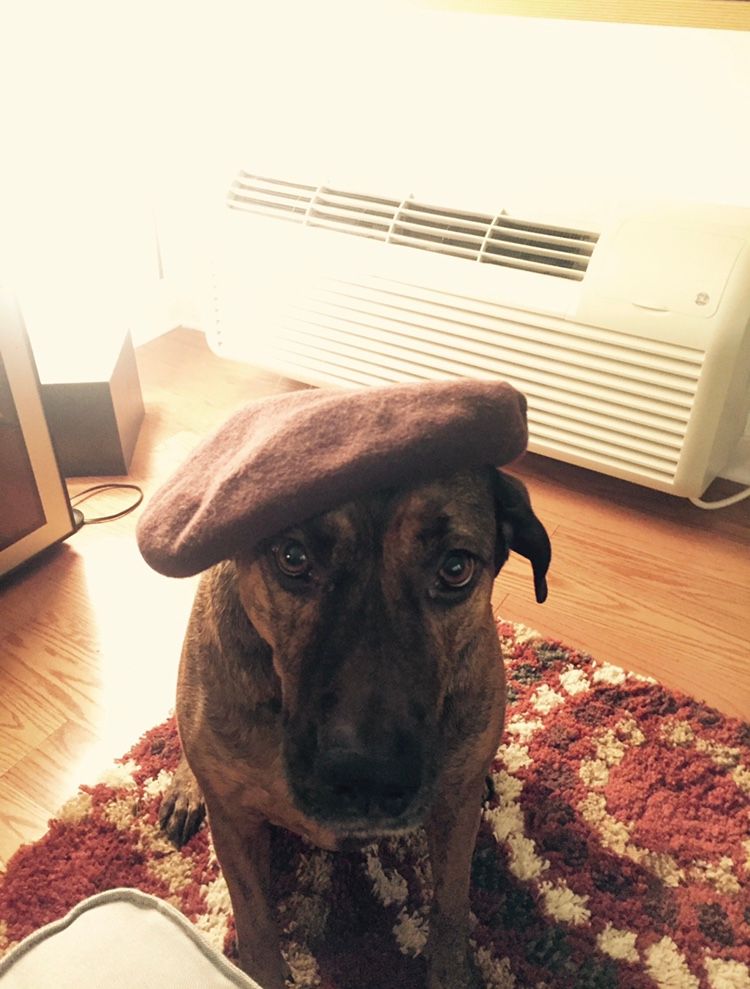 I've been fortunate to live with Jessie for the last four years now. My boyfriend rescued her when she was just four months-old and that was almost nine years ago. She barks at planes in the sky as well as when I'm taking too long to give her food. She cuddles up to me when I'm sad or when she just wants to be close. Her favorite activity right after dinner is to rummage through her box of toys. She is so happy whenever we come home, it makes me wonder what we did to deserve such love. Anyone who shares their home with a dog knows how special they are, how much personality they have, and how much love they can bring to a family. Jessie is no exception to this: she is just as much a part of the family as any of us humans and my life wouldn't be the same without her in it.
Do you have any non-humans in your life whom you are grateful for?
When I was younger, I wanted to be the "type" of person who reads, but I had a hard time sitting down to do it. I associated it with school work too much and just wasn't finding the right stories for me. Thankfully, I found a few books, like Eat, Pray, Love and The Things They Carried (still my favorite book and author), that stuck with me and promised me that reading was well worth the time. In the second half of this decade, I really started to fall in love with it. I now read several books a year, consider myself lucky if I can spend an evening with a paperback in my hands, and love nothing more than splurging on a handful of new books from our local bookstore. I find that each story has something for me to learn about the world and myself. Along with yoga, therapy, and writing, getting lost in an author's words and stories is one of my favorite coping mechanisms these days.
A few of my favorites that I read in the last decade (but certainly may have been published earlier) in no particular order:
Quiet: The Power of Introverts in a World That Can't Stop Talking by Susan Cain
The Dark Tower Series by Stephen King
Eating Animals by Jonathan Safran Foer
Red Rising Saga by Pierce Brown
Many Lives, Many Masters: The True Story of a Prominent Psychiatrist, His Young Patient, and the Past Life Therapy That Changed Both Their Lives by Brian L. Weiss
The Alchemist by Paulo Coelho
What are some of your favorite books?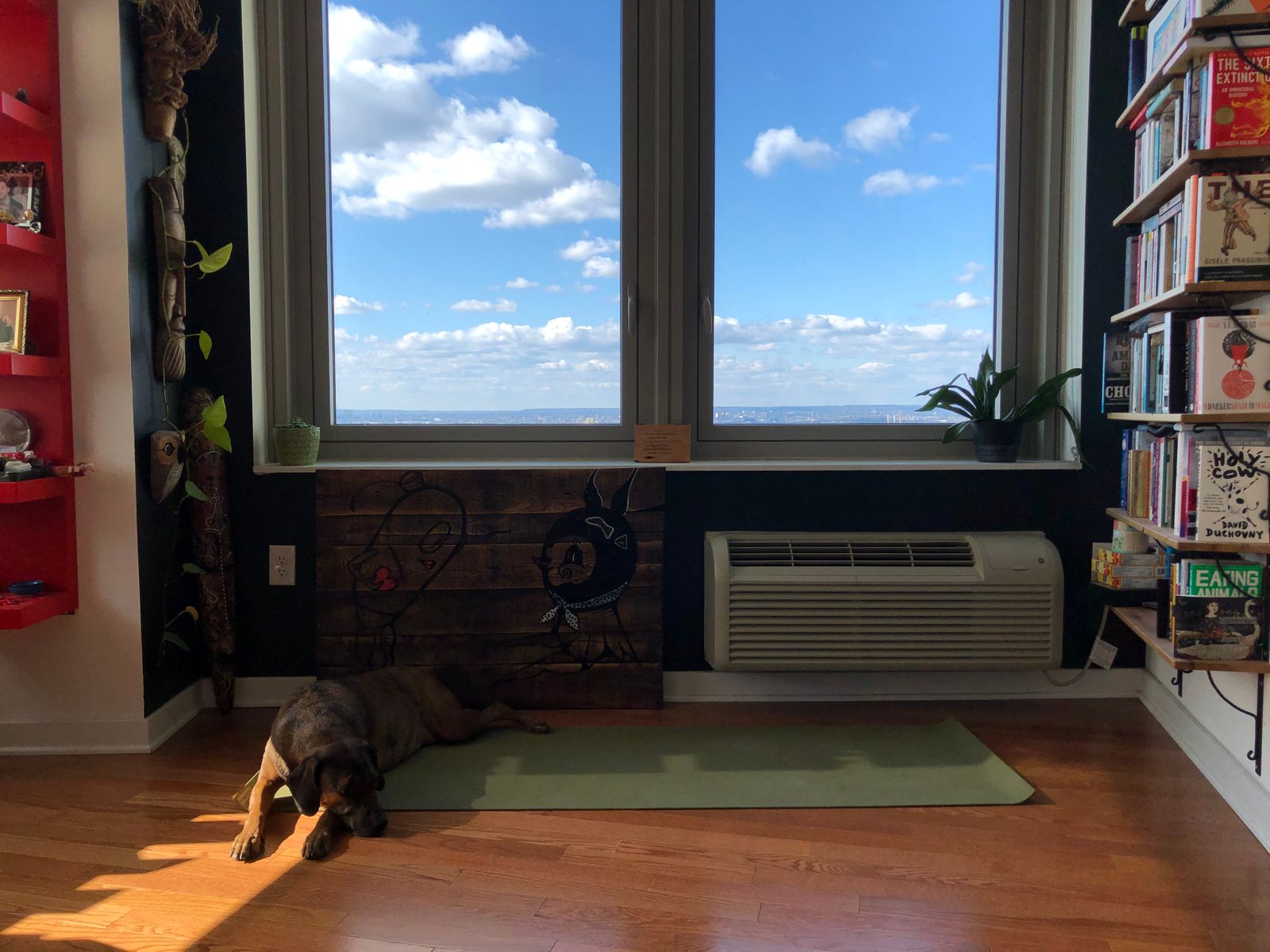 This is my haven. It's in our living room and I actually have to move our dining table and chairs to use it, but it's still where I can find solace, comfort, and practice in our one-bedroom apartment. (If you didn't believe me in #14 about my love for books, just check out these shelves of books). This yoga mat is several years old now and is well worn down, but it has held me through many ups and downs, many falls and many victories. (Not to mention sweet Jessie taking a nap on the mat). I find it so important to have a space in your home to do "your thing," whether it's to pray, read, write, practice yoga, dance, whatever. It's this little square of earth that you allow yourself to be totally free and that's what I feel like on my mat and in this nook.
What and where is your "nook"?
Something I didn't get to experience to the fullest while living in California was the seasons. Now that I live on the east coast, I get to take that annual ride that is so defined by time of year and the associating climate. Although each season change seems to come way too fast, this is more an anxiety about time passing by in general and not about dread for a particular upcoming season. I know most people out here hate the winters and wonder why I would EVER leave a place like California to experience the cold here, but I love it. Yes, it is miserable to be in below zero weather and to walk through slush, but there's something about all of us having to go through this misery together. I feel connected to other people in these hard times even if we're not talking to each other. I never got to experience snow where I lived before and after six winters it's still so magical to me. Of course, I am fortunate to be able to retreat to a warm home and not be stuck outside in it, so I am aware that this plays a huge role in how I feel about the seasons. I am told that New Yorkers escape the winters for somewhere warm, like Florida or the Caribbean, and I understand why. I am also told they escape the heat and humidity in the summer, which I also understand. I am no stranger to heat after living in Southern California, but at least we had the ocean breeze and not the humidity. Again, there's something about this collective experience. I know I sound like a typical transplant by romanticizing the seasons like this, but I will likely be complaining about it next week when it drops to 20 degrees again. Even when I complain though, the gratitude lies beneath.
What is your favorite season?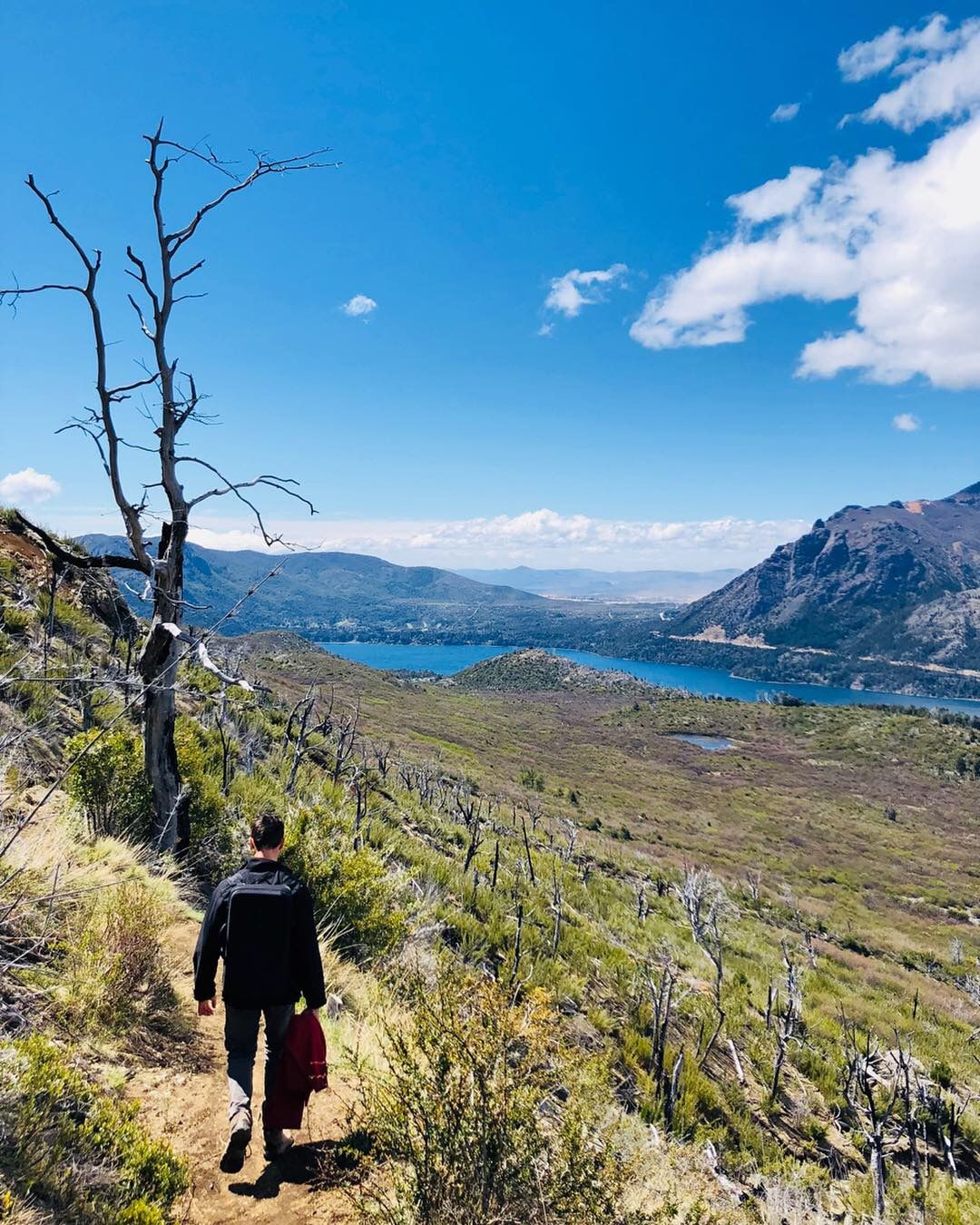 Refugio Frey is a mountain hut for backpackers to stay overnight in while hiking through Patagonia. When we went, it was actually closed due to inclement weather of snow and cold, which we saw the closer we hiked to the hut. We hiked for 8 miles towards the hut and it was one of the most stunning hikes I've ever been on. I had dreamt of visiting Patagonia and the short time we were there was a snippet into another world and another life that could be. The mountains, the lakes, the people - everything was majestic. I fantasize of going back and hiking through it all, stopping at villages and towns along the way. One day?
What's the best hike you've ever been on?
Before I came to private practice, I worked at a community college in Queens for five years. During that time, I was fortunate enough to be given the opportunity to start a health and wellness program that I called Project Weekly Wellness for the LGBTQ+ students there. It combined weekly workshops with counseling groups and was an incredible experience. The students I got to meet and the stories I got to hear will never leave me. It was a lot of hard work: recruitment and marketing, coordinating presenters, workshops, and incentives, leading the groups, but it was well worth it. In 2017 and 2018 I was also honored with the opportunity to present on this program at two national conferences: NASPA (Student Affaris Administrators in Higher Education) and ACA (American Counseling Association). These were wonderful experiences in themselves. To get to travel, to share the story of this program along with my co-facilitators who I couldn't have done it without, and hopefully inspiring other schools to start their own health and wellness programs for the community! Getting to do this work re-connected me with the LGBTQ+ community and showed me how important it was for me to nourish this membership I hold.
What work have you done with a community you love and/or identify with?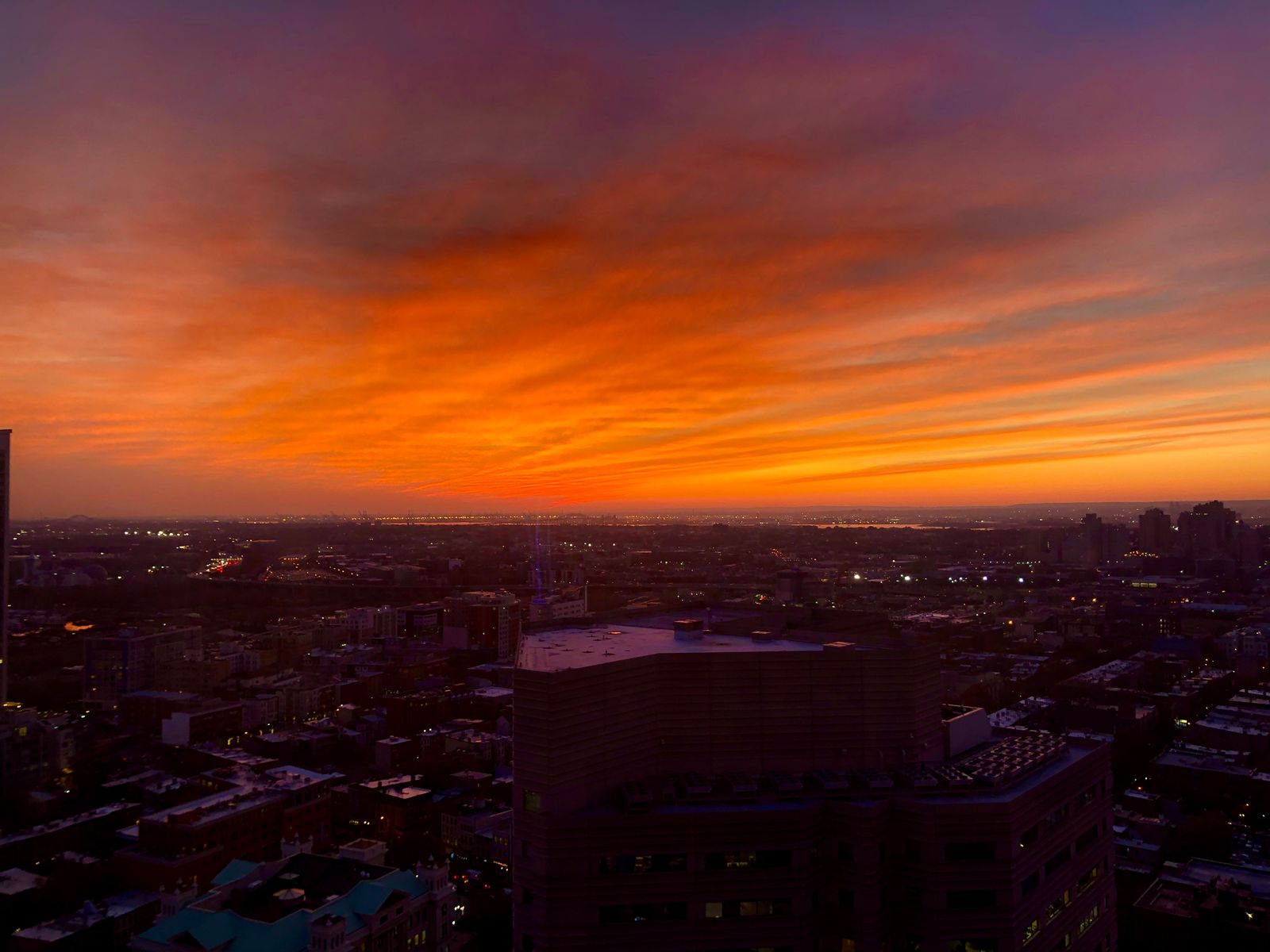 I am thankful for all the sunsets (and sunrises - although this is much less often) that I have been able to witness. Growing up on the west coast meant that I always got a front row seat to the setting sun. It was a piece of home that I knew I would have to make an effort to appreciate elsewhere. I'm sure you know the feeling: watching the sun set or rise over the horizon - there's nothing quite like it. To know that humans all over the world, with such different lives, all get to experience this natural phenomenon, every single day. I am so many pictures of sunsets that I've taken that I will never do anything with except just stare at them. If I catch a glimpse of it, I can't help but get lost in awe. There's something comforting about a beauty so natural and predictable, that you can count on to always be there.
What natural beauty takes your breath away?
Answer any and all of these questions by contacting me or responding to my daily Instagram story - I will be sharing highlights of your answers at the end of the month!