This is a continuation of the #30daysofthanks project I am doing throughout the month of November. Every day, I am sharing one thing I am grateful for from the past decade on my Instagram story in honor of it ending. Read my expanded thoughts on what I'm thankful for so far in Part 1, Part 2, and Part 3.
Backpacking in Denali National Park was unlike any other camping experience I had before. My friend, who was doing seasonal work in Denali at the time, and I were dropped off by a shuttle on the side of the road in the middle of the park. There were no signs and no trailheads. It was surprisingly warm and I was surprisingly calm. All we had were our backpacks, our clothes, and a topography map - the only way to navigate around Denali. This photo was taken about an hour into the trip. As you can see, it was nothing but us and the land.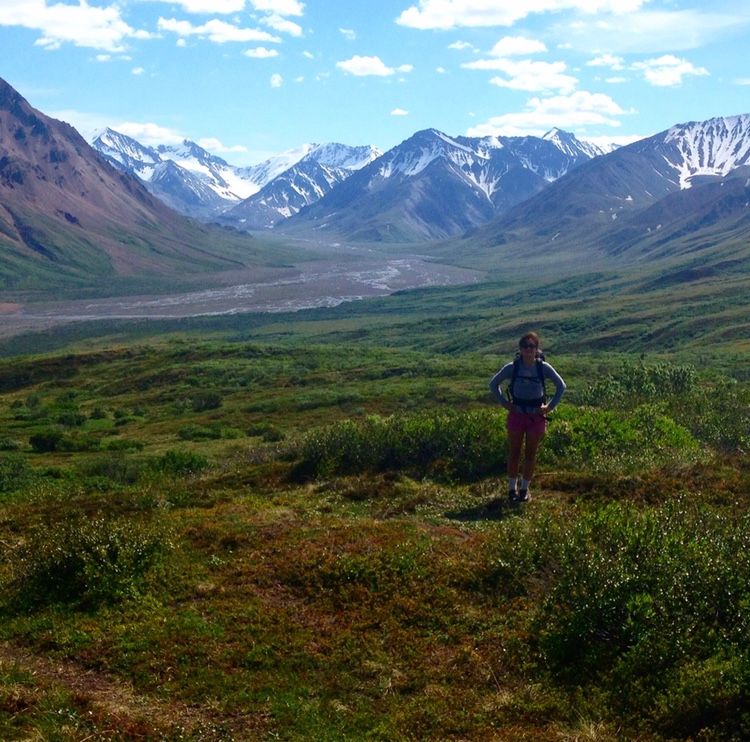 It was one of the most difficult camping trips I have ever been on. Hiking on tundra is unlike hiking on any other kind of terrain - it's soft and mossy, making your foot sink down with every step so that you have to actively lift your leg high to take the next one. The only other terrain we found ourselves on was riverbed, which was just as difficult and painful. At one point, we had to take a detour by scrambling up the side of a hill to avoid a protected wolf den in the area. On the last day, we made our way back to the road, which we got to by literally climbing the side of a mountain, and waited until a shuttle happened to be driving by so we could get picked up.
I can't do trips of this intensity often, but the experience of truly being one with nature was breathtaking and one I'm so thankful to have gotten.
When I first arrived on campus at City College of New York, I was struck by how gorgeous and historic it looked. It reminded me of Oxford University in England when I visited while studying abroad. It was founded in 1847 and was the first free public institution for higher education in the United States, so it is historic and you can certainly feel it as you walk around campus.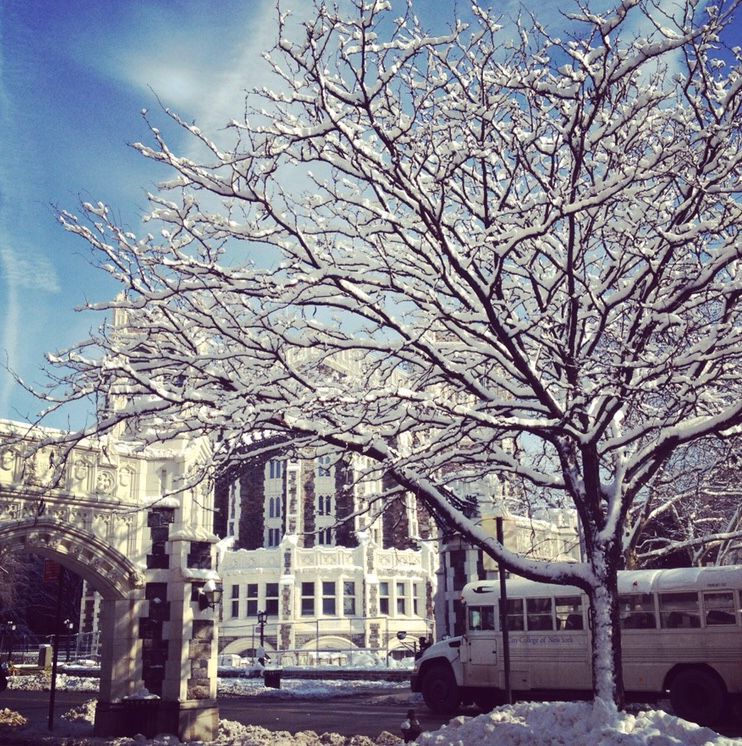 I got to spend two years walking 20 blocks to and from my apartment in Washington Heights to this campus for my master's program. I went through this program with 16 other beautiful souls who were on the journey to become mental health counselors as well. I started going to City College less than a month after moving to New York and so to say that this campus and the people I met were a defining introduction to this next stage of my life is an understatement.
I live in a one-bedroom apartment with the light and love of my life in Jersey City, New Jersey. We have been here for almost four years and it's the longest I've ever lived in one home since moving out of my parent's at age 18. My circumstances changed frequently through the last several years so I found myself moving from place to place, sometimes as often as once a year. In the last 12 years, I have lived in 9 different places. Finally, I have found one that truly feels like home and a sanctuary.
It's not the largest space, but it's bigger than what we'd find in New York City at this price. It's filled with art and pieces we've collected while traveling. We've got our own personal work that we've created on the walls and on display, books spill all over our shelves, and man, we've got one heck of a view of the Statue of Liberty.
I think it's understated how much the comfort and security of our homes affect our mental health. I know that finally being in a place that I can feel 100% at ease has greatly improved my wellbeing. I can know that I am safe here and let my mind and spirit rest. For that and for just the privilege of having a living situation like this, I am grateful.
In the last ten years, I have really discovered and developed my love for cooking. Growing up, my mom cooked a different cuisine almost every night, so my taste buds got a liking for diverse food. This helped a lot when I first started to cook in college - I never felt tied down to one type of cuisine or dish to cook - the whole world felt open to me!
A few years ago when I went vegan, I wondered how this would affect my experience of cooking. Would I be limiting myself? How would I find a way to replace meat and dairy and eggs in my dishes?
It turns out that my concern was unnecessary and that being vegan actually enhanced my experience of cooking. I was forced to come up with creative ways of not centering my dish around an animal product and this become a really fun activity to do several times a week.
My favorite go-tos for cooking are: sushi, spring rolls, stir fry, any kind of soup or stew, fajitas, pizza, and so much more!
To me, part of winding down my day includes standing at the cutting board, chopping up fresh vegetables and throwing them into a sizzling pot or pan.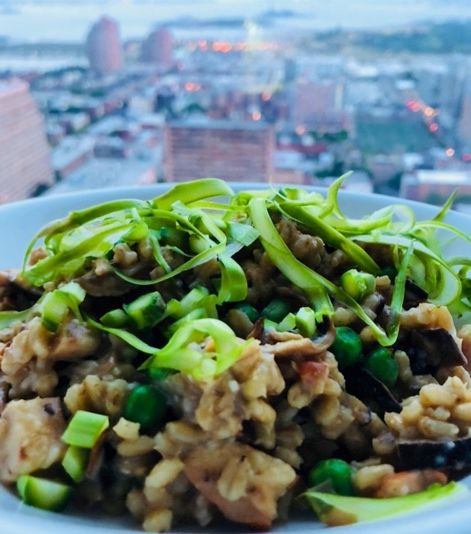 I have lived in Jersey City for almost four years now, basically from when I moved to our current home I described in #22. For three years before that I lived in Washington Heights in Manhattan, New York City. With a population of almost 300,000 people, Jersey City is where Ellis Island and the Statue of Liberty are located, so when people were immigrating to the U.S. through Ellis Island, they were actually arriving in Jersey City and then taking a ferry to New York.
What I love about Jersey City is that it has the hustle and bustle of a big city, especially where we live in the Financial District where there are sky scrapers galore, but it's still not as hectic nor as touristy as New York City and so it feels like a sanctuary away from the chaos. It's such a reprieve that I give a big sigh of relief as soon as I get off the subway coming back from NYC and think, I'm home.
The other beautiful thing about Jersey City is that it's on the water and something I've learned about myself is I must always live near water. I can take Jess down to the water front, only a ten minute walk away, for a nice walk where I can see boats parked at the marina, get a gorgeous glance of the skyline of Manhattan, and walk past parks and restaurants.
It is truly a magical place to live.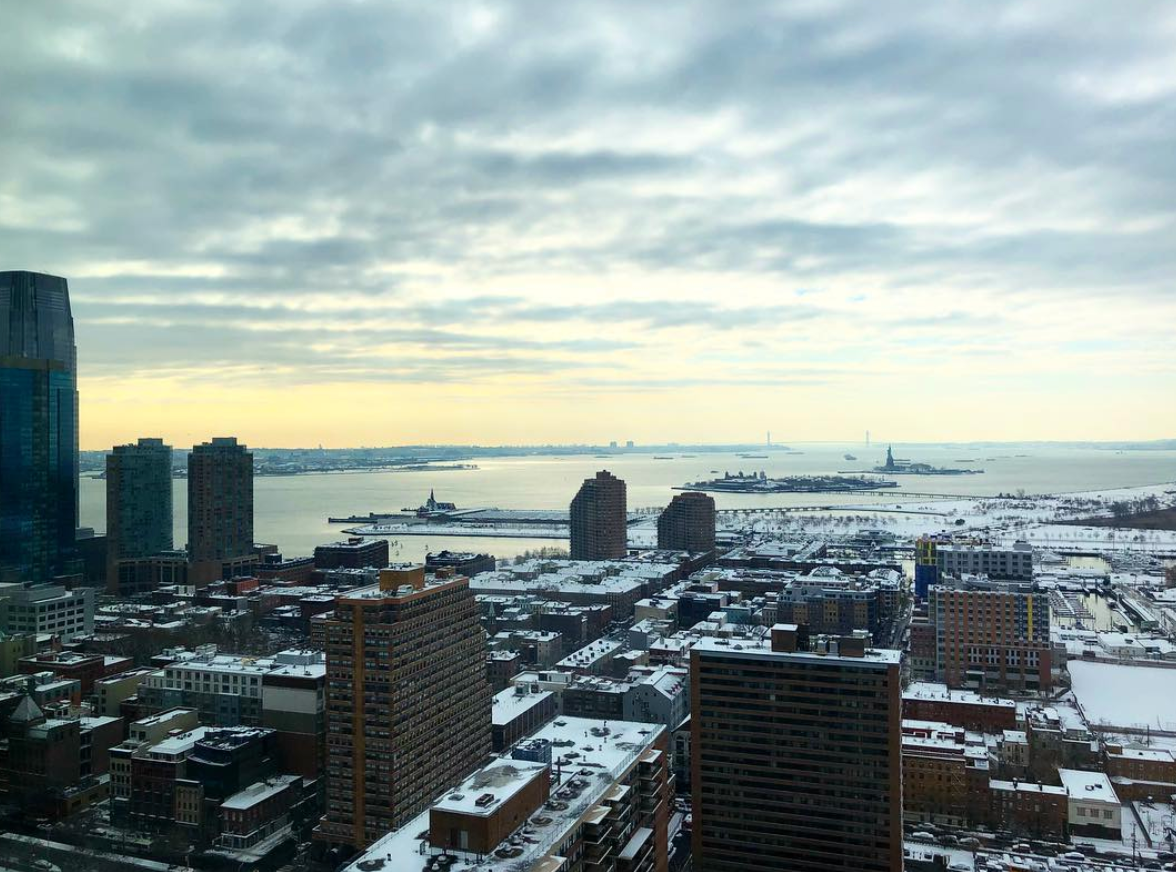 I worked for five years in the counseling center at LaGuardia Community College in Queens, NY. I started as an intern while I was still in my graduate program and then graduated to an Intake Coordinator and then finally, a Counselor. During this time, I was entrusted with some great responsibilities (perhaps, at times, more than I deserved), such as launching and facilitating a health and wellness program for LGBTQIA students, representing the center on the campus-wide LGBTQIA working committee, and helping to form the clinical practices of the center.
I had such a varied experience here, one that I wouldn't necessarily have gotten elsewhere. I got to do on-campus outreach events, like tabling and fairs. I got to go around and do workshops in classrooms. I got to run groups, individual sessions, and crisis interventions. I got to work with many other departments on campus. And once I got certified, I got to teach yoga!
A few months ago I decided it was time to embark into private practice and leave my time at LaGuardia behind. However, I am deeply grateful for the management and colleagues who support and encouraged my growth the entire time I was there. I wouldn't be the counselor I am today without that experience.
In January of this year, I was fortunate enough to take an entire month off of work and immerse myself in a 200-hour weekday training with the yoga teacher training school, Three Sisters Yoga. I had been a practitioner of yoga for 12 years and often thought about getting certified. I always reported money and time as the reason I wouldn't do it, but really, I wasn't ready until this past year.
It was life-changing. To spend an entire month, full-time in learning and taking a deep dive into this practice that I had been somewhat familiar with was transformative. I was so nervous in the beginning and wasn't convinced I could be a teacher, but by the end of it, I was leading the entire class in the vinyasa flow during the final exam. They taught me confidence, skill, knowledge of history and anatomy, as well as business (which isn't often touched on in yoga teacher trainings)! I highly recommend Three Sisters for anyone who is considering getting certified. They are more affordable, emphasize diversity and inclusion, and are completely women-owned and run. I hope to go back for a 300-hour training soon!
What is one thing you're thankful for from the last decade? Let me know by contacting me or responding to my daily Instagram stories - I will be sharing highlights of your answers at the end of the month!